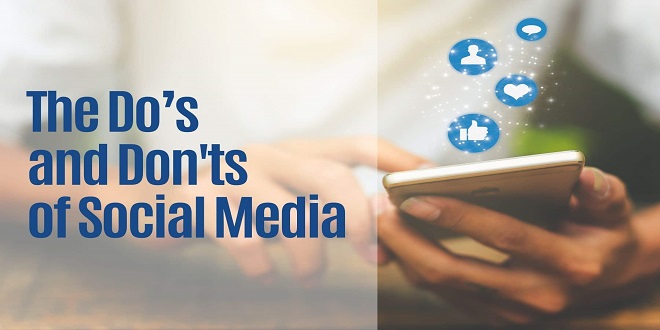 Dos of social media marketing
Repurposing The first do of any social media-marketing scheme is repurposing the content. This will ensure that you save on both time and effort. You must know what to repurpose and how you can use it again. Go through all the content that you have used before and if it is possible for you to repurpose and use it. You have to modify it in a way that makes it look like brand new content and then use it to your advantage. But avoid simply copying and pasting as that will not work well.
SEO
You have to know to use SEO to your advantage. You need to look into the different aspects of it and know how to be discovered by many people. You have to know how to use the keywords, Meta data, Meta description, different headlines, etc. All of these will count when you wish to reach out to a large audience. If you are not able to do this on your own then you can also take the help of a friend or expert in the field who can do it for you. Don't take this step lightly as it will be extremely important for you to be noticed by people if you wish to increase your sales.
Customer Involvement
You have to have customer involvement if you wish to become a popular brand. You have to get them to promote your brand and make them your brand ambassador. You can promote your products by using their pictures and get them to advertise for you. Your other customers will also be quite impressed with your ways and start to contribute towards it. You have to conduct competitions in order to get the customers to get involved in your business and visit your pages on a regular basis.
Back up plans
You have to always have a backup plan in place. In case something goes wrong, you will have a second plan in place that will spring into action. You should always remain calm and composed no matter how bad a situation goes. Maybe your promotional scheme will completely flop or a certain section will take offense to it and make you take it down. All of this will impact your promotional strategy negatively. So, you have to be prepared for the worst and have a plan in place that will allow you to quickly take action and save the day.
Unique
Remember to always be unique. Don't make the mistake of copying someone or trying to look like something else. You have to adopt a promotional strategy that is unique to you and use it to your advantage. You will see that it is working in your favor and helping you avail many customers. You will also see that you have unique customers and not the same repeat ones. You have to try and reinvent yourself from time to time and give your audience something new to experience. If you do all of these then rest assured, your company would do well in the social media-marketing field
Don'ts of social media marketing
It is extremely important for you to know where to draw the line. You have to know when and where to stop when it comes to interacting with your audience and getting involved in their life. You cannot do too much and start stalking them or start romancing them.
Last word
That is not part of your plan and should not be pursued. You have to try and remain as professional as possible and put your promotional ambitions ahead of everything else. You will see that it is possible for you to connect with your audience in a better way if you keep it professional.