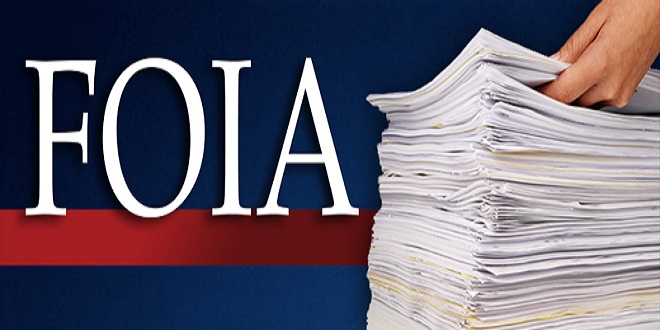 The First Amendment guarantees the right to publish information about government and about public issues, among other rights, but it doesn't help much with access to that information. Since the attacks of September 11, 2001, and the resulting "war on terror," a "war" with no end in sight, access to U.S. government information and records has become yet more problematic.
In fact, the U.S. government began removing information from the Internet's web after 9/11 and has since proven less responsive to Freedom of Information Act requests for information. Troublingly, these steps into darkness coincide with an increased willingness on the part of the U.S. government to surveil even its own citizenry.
Open Records and Open Meetings: Sunshine Laws
The Government in Sunshine Act was passed into federal law in 1976 to open most federal government meetings to the public. In addition, all 50 states have their own "sunshine laws" aimed at increasing openness in government. These state laws offer different degrees of access, making it difficult to generalize, but the purpose of these laws is to hold government accountable.
Libel and Defamation
There are two primary forms of communication "malpractice" with respect to legal liability: invasion of privacy and libel. Libel and defamation are the legal claims that most commonly drag journalists into the courts, and it is an area of the law that has become quite active due to the amount and degree of vitriolic anonymous expression enabled by discussion boards, comments sections, social media, and other public forums online.
Even the fear of libel litigation can silence people into self-censorship. And while most digital writers aren't typically worth suing from a financial point of view, being poor is not a great legal defense when faced with a libel action. The huge privacy invasion decision won by Terry Bollea, more commonly known as Hulk Hogan, against Gawker Media in 2016 included huge damages judgments against both the company and its editor, Nick Denton. The decision, along with lawsuits from other plaintiffs pursuing action against Gawker, shut the media company down. Digital writers should, therefore, be aware of the law and how to stay out of court.
Defamation
A plaintiff will have to prove that the published or printed material is in fact derogatory, something that holds him or her up to hatred, ridicule, or contempt. Accusing someone of a crime qualifies, as do accusations of serious moral failings or incompetence in business or professional life. Juries decide what is defamatory, which means that interpretations can vary with the times and even with geography.
Tom Cruise once sued for libel after being described as gay. The case was dropped, but had it proceeded it is difficult to imagine that such a "charge" or description would be seen by a jury in southern California to in fact be defamatory. But in southern Mississippi, who knows.
Identification
To prove identification, a plaintiff has to prove that at least one other person could read the story and identify the plaintiff as the person referred to or described in the story. Publish the plaintiff's full name, and this hurdle can be easily cleared, unless the plaintiff's name is a common one. Identification can also result from publication of a nickname, because of a physical description, or use of a title or affiliation
Last word
he highest fault level is known as "actual malice," which is defined as showing a reckless disregard for the truth and/or knowledge of falsity. To clear this very high level of fault, a plaintiff will have to prove that the reporter or writer knew the published material was false and went ahead with it anyway, or that the reporter or writer demonstrated a "reckless disregard for truth."